RECIPES: VEGAN OTHERS
NOURISHING + SOOTHING SUNFLOWER BUTTER
Ingredients
3.5 cups of raw sunflower seeds (make sure they are shelled)
1/8 cup of raw honey, maple syrup or stevia (sweetener of your choice)
3 tablespoons of softened coconut oil
½ tsp. of fine salt 
Instructions
Preheat oven to 300°.
Cover a large cookie sheet with parchment paper.
Pour the 3.5 seeds out onto the cookie sheet in an even layer. If you need to split them up among two sheets, that's OK—just make sure they're even.
Roast seeds for 11-14 minutes, making sure to check them at 12 minutes for a stir. When they are golden brown (not burnt!), take them out. (Note: Do not skip this step. Raw seeds will not yield creamy seed butter.)
Cool seeds for 5 minutes.
When seeds are cool, use a spatula to transfer them into a heavy duty food-processor or high-powered blender.
After all seeds are added, process the seeds on high for 5 minutes. Stop at the end of each minute to scrape the bowl with a spatula. At first, note that the mixture will appear powdery. This is normal.
At the end of those first five minutes, add the raw honey, maple syrup, stevia or sweetener of your choice, along with the coconut oil. When all of these ingredients are added, continue to process the mixture on high for another 5 minutes.
As you blend, the mixture will become less powdery and will begin to gather together into a ball. During this second 5 minute interval, continue to scrape the bowl as needed, each minute. Stop at the end of 5 minutes to assess the texture of the butter. Add in the salt, and continue to process for a final 5 minutes.
At the end of these 5 minutes check to see if your butter appears too thick or clumpy. This is a matter of preference. If you'd like to thin it out, add an extra teaspoon of coconut oil and process until the consistency appears thinner and more spreadable. Do not add water, as that will cause the butter to congeal and separate.
Note that the total processing time for this recipe is about 15 minutes. This will depend on the strength of your food processor, and your preference.
When you are done, use a spatula to scrape the seed butter into an air-tight container.
Keep the mixture refrigerated so that it stays fresh. It will keep for about 1.5 months.
Printer Friendly
---
Also in Volume 11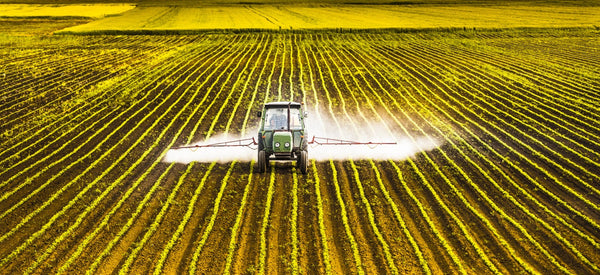 LIFESTYLE
Learn more...