WHY GO ORGANIC? BENEFITS OF ORGANIC SKINCARE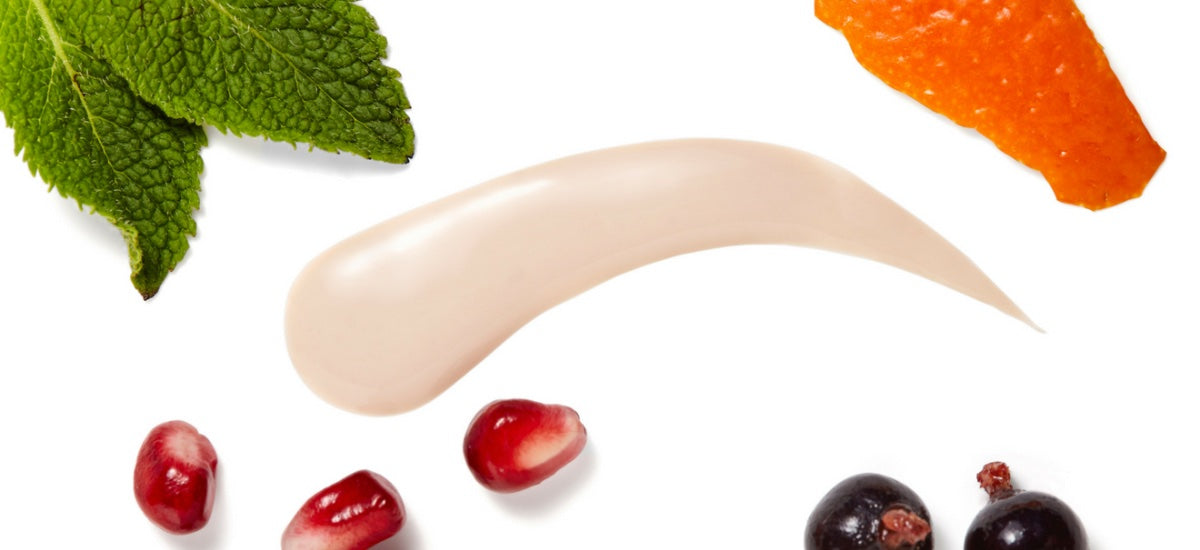 Have you been on the fence about making the switch to organic skincare products? Maybe you think your old products are working just fine, or perhaps you have viewed organic skincare as just hype. Wherever you stand on this issue, keep reading to learn why going organic is the best choice. 
THE TRUTH ABOUT "GREEN-WASHING"
Before we get into the many benefits of organic skincare, let's first make an important distinction: there is a real difference between an authentic organic product and one that has been "green-washed."
Due to recent research that has shed light on the hundreds of harmful chemicals found in regular skincare products, some brands have developed misleading tactics. Rather than actually changing their formulas to meet the standards of an organic product, they merely reprinted their labels with terms like "clean," "all-natural," or "pure."
Many of these products are exactly what they've always been! This marketing strategy is referred to as "green-washing," which basically means trying to pass a mainstream product off as being higher-quality and having higher standards than it actually does. 
These underhanded tactics require that you do your research and closely examine the products you buy. Search for a list of "free-from" ingredients to be sure the product does not contain chemicals that have been proven to harm the human body. It's also a good idea to check to see if the manufacturer has earned third-party certifications that guarantee the ingredients and practices used to formulate the product. 
ADVANTAGES OF CERTIFIED ORGANIC SKINCARE
Authentic organic products are stringently tested to verify that they are derived from safe, natural, non-synthetic ingredients of the highest quality. What's more, the company also stands behind using sustainable and socially conscious practices in manufacturing those products. Below are some of the perks of choosing to go organic.
FREE FROM TOXIC CHEMICALS AND PRESERVATIVES.
Here's why it's so important to check for third-party certification seals. Unlike foods, skincare products are not heavily regulated. But those with third-party certifications like EcoCert COSMOS demonstrate that they have gone through an extra step to guarantee product safety and effectiveness. Products with this seal are free from toxic chemicals and contain premium organic, plant-based ingredients.
HEALTHIER AND MORE EFFECTIVE.
Since certified organic skincare products are formulated with the highest-quality ingredients straight from the source, they are actually better for your skin than the mainstream alternatives. Organic products are specially formulated to absorb into your skin and supply it with concentrated extracts and natural oils from organic plant sources.
GENTLER ON SKIN.
Organic skincare products don't contain toxins that irritate the skin or trigger allergic reactions. The beneficial ingredients used in formulating organic products—like natural and essential oils, aloe, herbs, and botanicals— soothe and nourish the skin.    
PROMOTE OVERALL HEALTH FROM THE OUTSIDE IN.
A great percentage of the products you apply to your skin are absorbed by the body. That's why it's important to use natural, plant-based products that support your overall health and wellness. Premium organic ingredients allow you to feed your skin from the outside in. All organic plant matter naturally contains the same vitamins, minerals, enzymes, amino acids, and hormones as the human body. These nutrients are readily absorbed by your skin and circulated throughout your body. As a result, they help support collagen production and promote a clear, healthy complexion by minimizing the visible effects of aging. Plus, organic plant-based skincare allows you to nourish your skin without harmful toxins, such as herbicides, pesticides, fungicides, and fertilizers.
PROTECT WILDLIFE.
Mainstream beauty products contain toxic chemicals like parabens that bioaccumulate and threaten the environment. They produce waste that affects wildlife and even threatens the health of future generations. Organic products such as those with the Leaping Bunny seal don't require animal testing. Plus, many organic skincare brands use ethically and environmentally sound practices for manufacturing and packaging.
GET A BETTER RETURN ON YOUR INVESTMENT.
The idea that "you can pay the farmer today or the pharmacy tomorrow"perfectly sums up the importance of investing in organic skincare products. The ingredients are higher quality, and since synthetic preservatives and other chemicals have been excluded, you can be sure that every ounce of the product is potent, high-quality, and beneficial to the health of your skin.
GREATER PEACE OF MIND.
Organic beauty companies allow you to feel confidence that you are making ethical purchasing decisions. These products are safe for you and your family, for the wildlife and the environment, and for future generations. 
Organic skincare is much more than hype. It's about choosing safer, healthier, more effective, and more environmentally friendly products to care for your body's largest organ.Go organic today and stop exposing yourself to the toxic ingredients in mainstream skincare products.
Printer Friendly