WHY BELLY FAT IS BAD AND HOW TO GET RID OF IT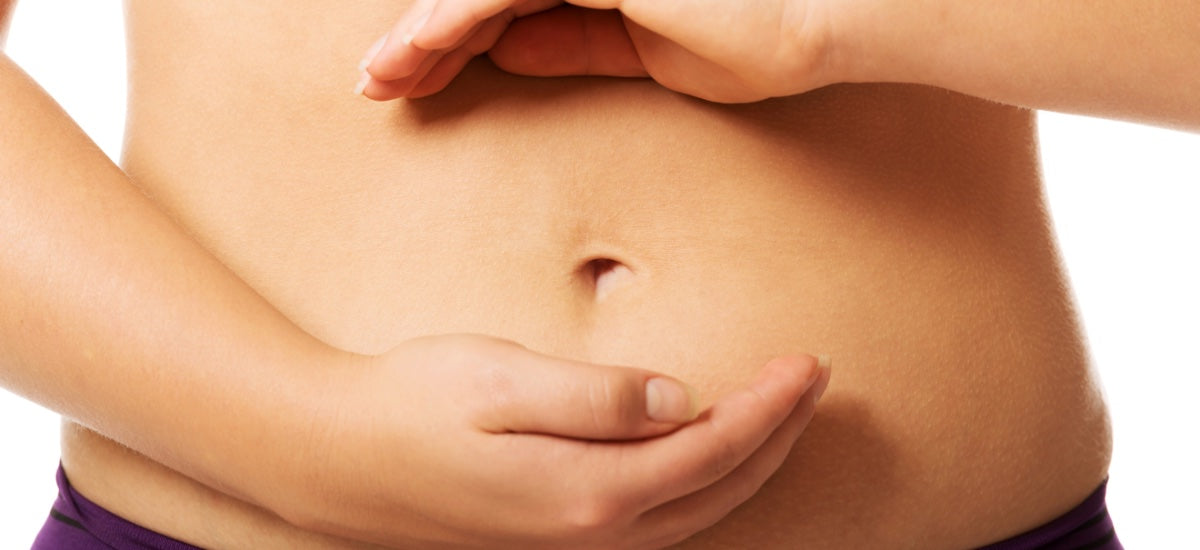 Fat is an essential part of our bodies. Fat provides energy, helps the body absorb different vitamins, and is a necessary component of healthy cell membranes. One type of fat, though, is incredibly dangerous in excess: belly fat. Here's an explanation of what this type of fat is, and how you can eliminate it and ultimately protect yourself from disease. 
WHAT IS BELLY FAT? 
Another name for abdominal fat is visceral fat. It's the kind of fat that makes your body appear larger around the middle. In comparison to subcutaneous fat—which lies right beneath the skin's surface near the belly, thighs, and buttocks—visceral fat is much deeper. This fat has a gel-like consistency and pads your internal organs (the liver, pancreas, and kidneys).
HOW BELLY FAT ACCUMULATES 
Excess insulin in the bloodstream is one of the primary reasons visceral fat starts to build up. Insulin is the hormone that helps regulate blood sugar, but it also tells the body where to send the energy it gets from food. When blood sugar is chronically high due to poor diet, and the body's cells aren't in need of additional energy, insulin directs the excess fat to get stored around the midsection.
WHY BELLY FAT IS BAD FOR HEALTH 
There's a reason health experts use harsh terms like banish or burn for belly fat. This type of fat is hazardous to health. Most of us may loathe belly fat simply because it's unsightly on our figures, but the true problem is that this type of fat increases risk of disease. Subcutaneous fat, on the other hand, doesn't carry the same risks. 
Visceral fat also seems to have a pro-inflammatory effect by producing molecules that stimulate inflammation within the body's organs. These factors have caused researchers to link belly fat to a long list of chronic health problems, such as arthritis, breast and colorectal cancers, cardiovascular disease, dementia and Alzheimer's disease, depression, obesity, sexual dysfunction, sleep disorders, and Type 2 Diabetes.
WAY TO REDUCE BELLY FAT 
If extra pounds have taken up residence around your waistline, you don't have to accept this as fact of life (or of your genetics). There are ways to trim down belly fat, and lower your risk of disease, too. 
CUT BACK ON REFINED CARBS AND SUGARS.
Refined carbohydrates found in sugary foods, processed foods, and white breads, rice, and pasta cause blood sugar spikes that prompt the body to pump out more insulin. This is a problem because, when there's more insulin in the blood, the body is more likely to store fat around the belly.
EAT MORE COMPLEX CARBS, HEALTHY FATS, AND PROTEINS.
Complex, protein-rich carbohydrates found in whole grains, beans, sweet potatoes, and leafy greens don't cause major spikes in blood glucose. Plus, healthy carbs help you stay full longer after meals. In addition, heart-healthy fats from avocados, nuts and seeds, extra virgin olive oil, and coconut oil counteract the inflammatory effects of visceral fat and help balance the hormones. As a result, your body doesn't go into fat-storing mode.
GET REGULAR EXERCISE.
Aim for moderate intensity aerobic exercise at least 30 minutes daily. Try swimming, cycling, running, or circuit training. Also, incorporate a few strength training sessions per week, as this type of exercise can also help burn belly fat.
GET 7 TO 9 HOURS OF SLEEP.
Sleep deprivation can turn up cravings for refined carbohydrates and cause more blood sugar spikes. What's more, research has shown that people under 40 who get less than 5 hours of sleep nightly tend to develop more belly fat over time. By getting at least 7 hours nightly, you can combat cravings, reduce stress, and support a healthy metabolism. If you're not getting adequate sleep, your metabolism may become impaired and make it harder for your body to burn belly fat.
REDUCE CORTISOL LEVELS WITH STRESS-MANAGEMENT.
Cortisol, the stress hormone, encourages you to eat unhealthy foods and hold on to belly fat. Deal with stress (and lower cortisol) by getting adequate exercise, practicing deep breathing, journaling, or spending time with positive, supportive people.
Printer Friendly