PHYTOCERAMIDES FOR FIRM, SMOOTH, AND LUMINOUS SKIN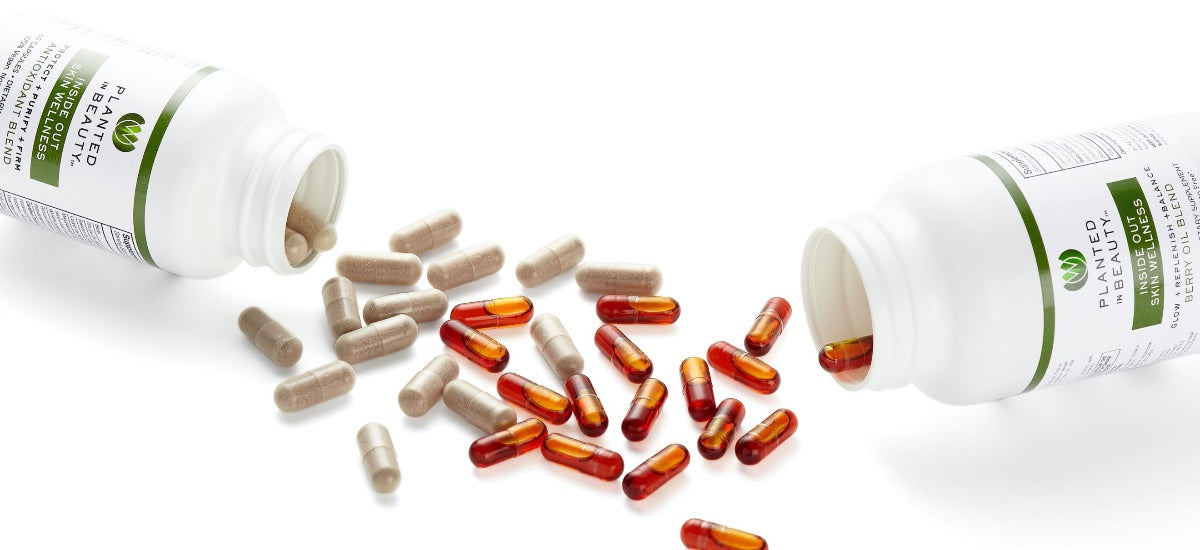 WHAT ARE PHYTOCERAMIDES?
Ceramides are specific lipid components found in the skin. Phytoceramides are plant-based ceramides, often made from sweet potatoes, rice bran, and wheat (and can still be completely gluten-free).
WHAT DO PHYTOCERAMIDES DO?
Plant-based, "phyto", ceramides increase moisture retention, collagen production and strengthens the skin barrier to help prevent structural degradation that occurs with age. 
When the skin's structure is rich in collagen, you enjoy firmer, smoother, and moisturized skin. However, despite collagen's abundance in the body, its production starts to decline as we age. This natural loss of collagen is apparent in the common signs of aging, like fine lines and wrinkles, loose skin, and dryness.
HOW CAN I INCLUDE PHYTOCERAMIDES IN MY SKINCARE ROUTINE?
You can increase your phytoceramides intake through nutritional supplementation by promoting the synthesis of collagen from within. Planted in Beauty's INSIDE OUT SKIN WELLNESS supplements provide phytoceramides, derived from extract of Wheat Germ Oil, to build a healthy skin barrier while helping to hydrate and plumps skin cells; along with a blend of nutrients needed to prevent the breakdown of existing collagen and facilitate the production of new collagen. 
INSIDE OUT SKIN WELLNESS combined regimen of the PROTECT + PURIFY + FIRM ANTIOXIDANT BLEND plus the GLOW + REPLENISH + BALANCE BERRY OIL BLEND work in synergy to naturally support the connective tissues, leaving skin firmer, more elastic, and luminous.
The GLOW + REPLENISH + BALANCE BERRY OIL BLEND comes as a softgel with lipid-rich antioxidants, berry oils, and phytoceramides to help protect, renew, and replenish the skin's barrier for a naturally luminous complexion.
The PROTECT + PURIFY + FIRM ANTIOXIDANT BLEND comes as a powder capsule and includes collagen-boosting ingredients, such as antioxidant polyphenols, selenium, copper and zinc. 
Consult with your doctor prior to starting a new supplement regimen, especially if are pregnant, nursing, taking other medications and/or preparing for a medical procedure.
Printer Friendly