BOOST COLLAGEN FOR HEALTHIER, FIRMER SKIN WITH SUPPLEMENTS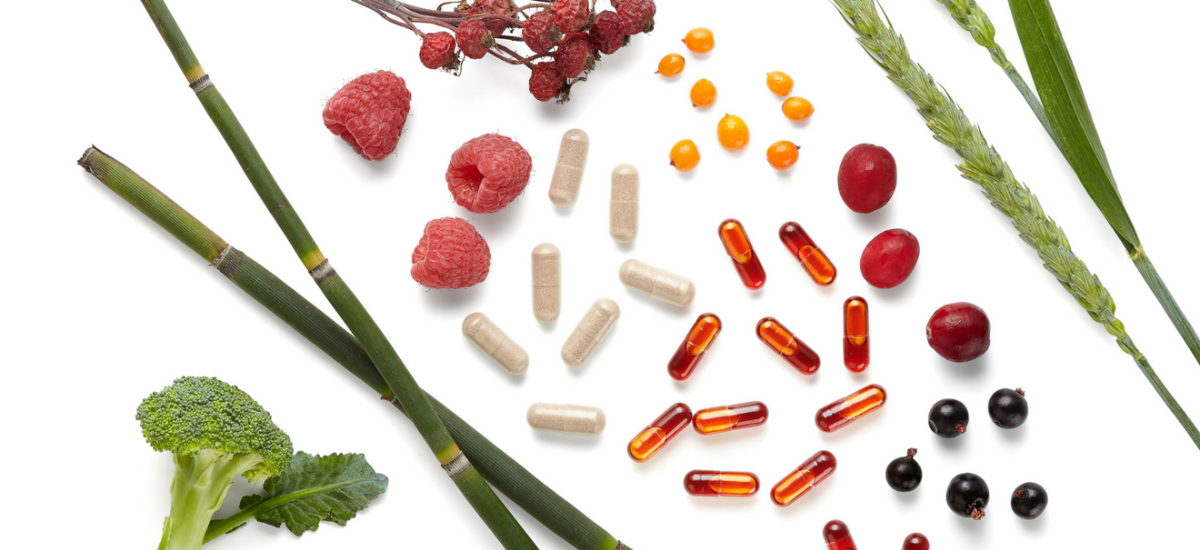 Collagen is widely recognized for its critical role in the health of our body's connective tissues, including the skin. Keep reading to learn more about collagen, how it promotes skin health from within, and how you can boost your collagen through foods, supplements, and more.
COLLAGEN: WHAT IT IS AND WHY IT'S IMPORTANT 
Collagen is an abundant protein necessary for the health and maintenance of connective tissues such as muscles, tendons, ligaments, bones, and skin. Many like to refer to collagen as the "glue" that's responsible for holding the body together.
When the skin's structure is rich in collagen, you enjoy firmer, smoother, and moisturized skin. However, despite collagen's abundance in the body, its production starts to decline as we age. This natural loss of collagen is apparent in the common signs of aging, like fine lines and wrinkles, loose skin, and dryness. 
In addition to the natural processes of aging, other factors can expedite the breakdown of collagen and interfere with its synthesis. Such factors include mental, physical, and emotional stress as well as environmental stress from sun exposure and pollution. Collagen production is also threatened when we consume diets high in sugar, which causes a breakdown process known as glycation.
Just as certain lifestyle factors can deplete collagen, other factors may promote the production of collagen in the body. You can maintain your body's current collagen and promote new collagen production through 3 ways: a healthy plant-based diet, nutritional supplements, and organic skin care.
1. BOOST COLLAGEN WITH HEALTHY FOODS
Key nutrients found in foods can help facilitate the synthesis of collagen. Get more of these for firmer, healthier skin.
PROTEIN
Structural proteins like collagen are formed with amino acids. Eating high-quality protein-rich foods provides the necessary amino acids for collagen formation, helping skin become smoother and more elastic. Try protein-rich plant-based foods like legumes, asparagus, mushrooms, quinoa, dark leafy green, tempeh, nuts and seeds. 
ANTIOXIDANTS
Antioxidants are natural defenders against oxidative stress, which speeds up the breakdown of the connective tissue. Two antioxidants, in particular, anthocyanins and Vitamin C fight free radicals and prevent damage to skin caused by pollution and the sun's ultraviolet rays. Enjoy antioxidant-rich, colorful foods such as apples, beans, berries, carrots, grapes, green peppers, green tea, pineapple, sweet potatoes, and tomatoes.
SULFUR
Sulfur deficiencies have been associated with wrinkle formation, so getting adequate amounts of this vital mineral can strengthen the connective tissue. Sulfur is also necessary for the formation of amino acids, which are the building blocks of proteins like collagen. Eat collagen-boosting, sulfur-rich foods like cruciferous vegetables like Brussels sprouts and cabbage, fermented vegetables like sauerkraut, whole grains, and onions.
SILICON
This trace mineral is crucial for the health and maintenance of the body's connective tissues. Deficiencies may cause dry, weakened skin. Silicon is an important ingredient for producing collagen and proteoglycans, which naturally smooth and hydrate skin. Obtain silicon through plant-based foods like artichoke, asparagus, bananas, carrots, cucumber (with the skin), muesli, and oats.
COPPER AND ZINC
Copper and zinc play a secondary role in promoting collagen synthesis by maximizing the function of antioxidants. Adequate levels of copper and zinc may also contribute to the regeneration of elastic fibers, which may minimize the appearance of wrinkles. These minerals are found in kidney beans, mushrooms, raisins, and nuts and seeds.
CHROMIUM
As mentioned, too much sugar in the diet hinder collagen production. Chromium, however, helps to regulate blood sugar levels and, ultimately, prevents the breakdown of collagen. Get chromium in the diet through foods like broccoli, green beans, oats, peas, sweet potatoes, and whole grains. 
OMEGA-3s
Omega-3 fatty acids are instrumental in supporting the connective tissues by reducing inflammation and preventing damage to skin cells. This helps prevent the loss of collagen in the body. Plant-based foods rich in omega-3s include chia seeds, flaxseed, pecans, spinach, soybean, and walnuts.
2. BOOST COLLAGEN WITH NUTRITIONAL SUPPLEMENTS
Promote the synthesis of collagen and support the healthy structure of your skin from within through nutritional supplementation. Planted in Beauty's Inside Out Skin Wellness provides the blend of nutrients needed to prevent the breakdown of existing collagen and facilitate the production of new collagen. 
A combined regimen of the PROTECT + PURIFY + FIRM ANTIOXIDANT BLEND plus the GLOW + REPLENISH + BALANCE BERRY OIL BLEND work in synergy to naturally support the connective tissues, leaving skin firmer, more elastic, and luminous. The PROTECT + PURIFY + FIRM ANTIOXIDANT BLEND comes as a powder capsule and includes collagen-boosting ingredients, such as antioxidant polyphenols, selenium, copper and zinc. The GLOW + REPLENISH + BALANCE BERRY OIL BLEND comes as a softgel with lipid-rich antioxidants, berry oils, and plant ceramides to help protect, renew, and replenish the skin's barrier for a naturally luminous complexion.
3. BOOST COLLAGEN WITH NON-TOXIC, NATURAL & ORGANIC SKIN CARE 
Support your skin from the outside in by using collagen-boosting, high-quality organic skin care. We recommend Planted in Beauty's Super Nutrient Touch-free Face Moisturizer, which contains super-charged nutrients, antioxidants and skin-replenishing ingredients like camu camu that promotes collagen production.
Printer Friendly