10 MOOD BOOSTING FOODS FOR YOUR DIET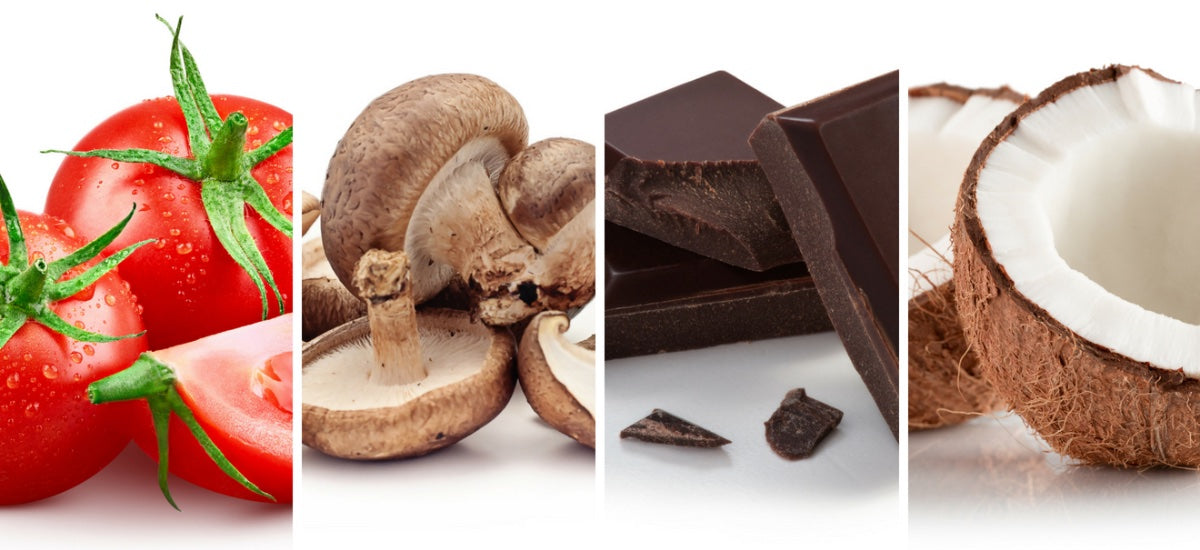 The human brain is conditioned to turn to food for comfort. Ever notice when you are in a bad mood, you unconsciously reach for sugary, salty, or processed foods? Unfortunately, these foods aren't beneficial in the long run. The energy provided by processed foods is not sustainable, so shortly after eating them, you experience an energy crash. The next time you're feeling down, turn to mood-boosting plant foods that support your emotional health and well-being.
1. ASPARAGUS
Asparagus is the ultimate mood-boosting plant due to its high levels of tryptophan and folate. Tryptophan is a derivative of an important brain chemical called serotonin, which helps regulate mood. Folate deficiencies are common in people who suffer from depression, so loading up on this folate-rich vegetable can help counteract a low mood.
2. BEANS
Many people experience an afternoon slump, especially after consuming a high-calorie, processed meal for lunch. Beans are an excellent source of fiber that takes longer for the body to digest, which means you won't experience a sudden crash in energy. Beans also contain folate and zinc, both of which are linked to decreased depressive symptoms.
3. COCONUT
The natural oils of the coconut are medium chain triglycerides, which help produce energy when you're feeling fatigued. Research studies have also shown that the smell of coconut helps improve mood by counteracting the body's natural "fight or flight" response to stress.
4. DARK CHOCOLATE
Dark chocolate, or cocoa, contains natural antioxidants called polyphenols that defend the brain against oxidative stress, which is associated with both mental and physical disease. Polyphenols are also shown to bring about a feeling of contentment. A one-ounce piece of at least 70 percent dark chocolate is adequate enough to improve your mood.
5. NUTS AND SEEDS
Nuts like almonds and walnuts are an excellent source of Vitamin E and omega-3 fatty acids respectively, which promote healthy mental functioning. Seeds such as pumpkin seeds contain the essential mineral, magnesium, which offers protective benefits against conditions like anxiety and depression.
6. SAFFRON
Saffron offers natural calming and antidepressant effects, offering results comparable to commonly prescribed antidepressant medications. This spice delivers its mood-boosting effects thanks to B vitamins and the antioxidant carotenoid, which improves the availability of mood-regulating neurotransmitters like serotonin in the brain.
7. SHIITAKE MUSHROOMS
This Asian variety of mushroom is packed with essential nutrients like Vitamin B6, which is necessary for the production of neurotransmitters in the brain. The nutrient profile of Shiitake mushrooms is linked to greater stress management and reduced depressive symptoms.
8. SWISS CHARD
High in a variety of vitamins and minerals such as folate, magnesium, and Vitamin K, leafy greens like Swiss chard boost energy and promote better brain functioning. Magnesium has been associated with reduced depression. Folate, a B vitamin, impacts neurotransmitters related to mood.
9. TEA
A warm cup of tea has long since been associated with improved mood. Varieties like green, oolong, white, and black contain an amino acid called theanine, which seems to work alongside caffeine to boost alertness, focus, and mental performance. These tea varieties are also rich sources of catechins, which have antioxidant and anti-inflammatory properties that benefit mental functioning.
10. TOMATOES
Lycopene, a nutrient responsible for making tomatoes red, defends essential brain fat against disease-causing inflammation. Since depression has been linked to inflammation, anti-inflammatory foods like tomatoes are a great choice for preventing mood disorders. Lycopene is a powerful antioxidant found in high levels in tomatoes' skin. Get more of it by choosing smaller tomato varieties, such as cherry tomatoes.
Printer Friendly