DISCOVER THE POWERS AND BENEFITS OF NUTRITIONAL YEAST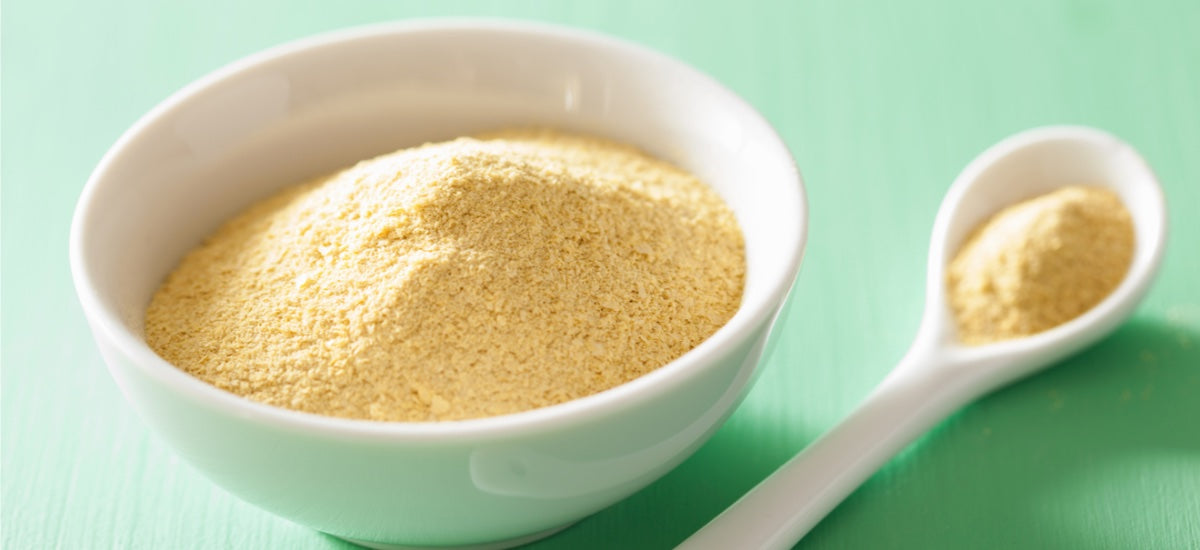 We're always looking to broaden our culinary horizons—and our nutritional boundaries as well. If you delight in savory, cheesy toppings, you'll want to include nutritional yeast in your next shopping order and make use of its many health benefits.
This vegan cheese substitute is becoming an increasingly popular seasoning for good reason: it adds a nutty, savory, and, yes, cheesy flavor to a variety of foods. But unlike dairy and cheese, nutritional yeast elevates meals and snacks without all the excess calories, cholesterol, or sugar. It also provides an appreciable host of nutrients to boot.
Don't confuse nutritional yeast with active or even inactive (but bitter) brewer's yeast—you'll find that nutritional yeast is neither active nor bitter. The process of making nutritional yeast is straightforward: it is grown on molasses, then harvested, and washed and dried out to remove its leavening properties. Since it's not living, nutritional yeast can be bought in containers or bulk bins from your local health food store, large grocer, or online, and will keep in a cool, dry place for up to two years.
NUTRITIONAL YEAST FOR VITAL HEALTH 
Nutritional yeast is both gluten- and dairy-free. But beyond that, one of the best cases for this vegan cheese substitute is that it provides a unique lineup of vitamins and minerals not usually found in other condiments. It proves especially vital for those following a vegan or vegetarian diet.
Nutritional yeast contains: 
B VITAMINS: You name it—thiamine, riboflavin, niacin—these little flakes pack it in. Most notably, however, nutritional yeast is fortified with B12, primarily found in animal-based foods and beneficial to nervous system and brain functions. Nutritional yeast also contains folate, an important part of pregnancy and fetal nutrition as well as cell production.
SELENIUM: This trace mineral boosts immunity and metabolism, reduces inflammation, and fights free radicals and disease.
ZINC: Another immunity booster, zinc fights depression and disease, slows the aging process, helps balance hormones, and aids in digestion.
PROTEIN: Nutritional yeast is a complete protein source, critical for blood, bone, and tissue growth and health. Plus, protein helps you feel energized and satiated. 
This vast nutritional profile lends to its primary health benefits:
Aids in digestion and helps with bloating
Reduces inflammation
Assists in cell production, growth, and repair
Boosts nervous system and brain functions
Balances hormones
Revs up the metabolism
Increases energy and satiation 
5 WAYS TO USE NUTRITIONAL YEAST FLAKES
Below are a few ideas to get you exploring the myriad applications of this tasty vegan cheese substitute.
SAVORY KALE CHIPS: Toss kale leaves with olive oil and sprinkle with nutritional yeast and salt. Bake in a 200˚F oven until crisp, about 45 minutes, turning halfway through.
CHEESY POPCORN: Prepare popcorn on the stovetop or in an air popper, then season with nutritional yeast, salt, and pepper.
ROASTED VEGGIES: Chop a head of broccoli, cauliflower, or other veggie of choice into medium-large chunks. Toss with salt, pepper, olive oil, and nutritional yeast flakes. Roast at 375˚F until tender.
VEGAN CREAM SAUCES: Browse online for a recipe that appeals to you. Most call for a variety of spices and almond milk, but nearly all promise this vegan cheese substitute will yield a dish as creamy and tasty as the original.
CHICKPEA POLENTA RECIPE: Try Well Within Beauty's creamy polenta recipe, seasoned with nutritional yeast flakes. Enjoy as a main meal or side dish.
Printer Friendly
---
Also in Volume 72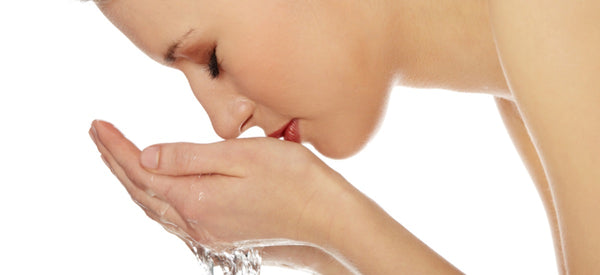 BEAUTY
Recognizing which best practices support skin health and following them consistently are necessary for overall well-being.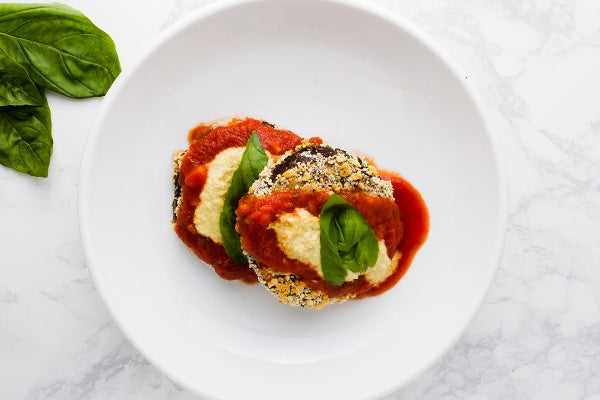 RECIPES: VEGAN MAINS
Going plant-based doesn't mean you need to forget your favorite Italian dishes.