DRINKING WATER BENEFITS YOUR HEALTH LONG-TERM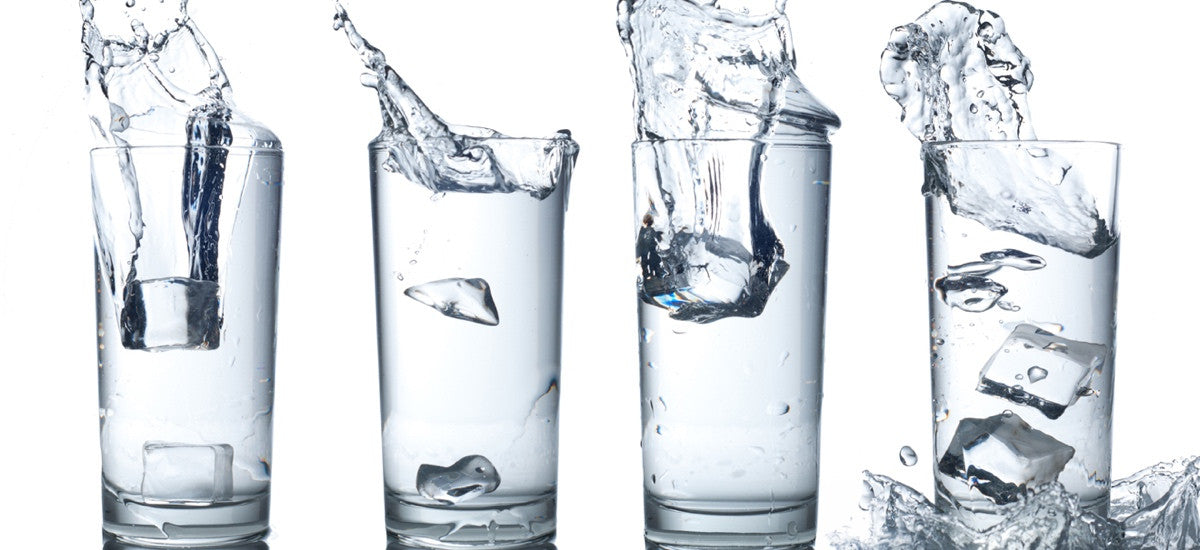 Sometimes, the most beneficial things in life are the simplest. As you adopt a lifestyle filled with wellness practices, remember that drinking water benefits you throughout the day by clearing your body, mind, and skin of toxins.
Nourishing and detoxifying, all at once
As you drink water, it flows through your body's cells, delivering nutrients and flushing away toxins. Water makes up 60-75% of the body. This means it's a key ingredient in maintaining the body's fluid balance. Adequate hydration is crucial for overall health, nourished skin and digestive balance. It not only helps you break down food, but also helps extract its nutrients and remove the rest, keeping you feeling healthfully nourished and detoxified in the process.
Cleansing from the inside out
From your brain to your kidneys to your joints, every part of your body relies on water to do its job. Healthy hydration reduces fatigue, helping you stay focused and alert. It also keeps your joints lubricated, reducing aches and pains.
The path to nourished skin
As you improve your hydration habits, you may also see the results when you look in the mirror. Since skin is made up of 30% water, water is said to play a role in its looking healthy and youthful. Staying hydrated quenches the skin from the inside out, making sure it stays moisturized while also helping to remove the toxins that can cause skin inflammation, clog pores and cause blemishes.
Hydrate morning, noon and night 
Unfortunately, it's easy to forget to drink enough water. Often by the time you actually feel thirsty, you're already dehydrated. That's why it's good to drink water throughout the day to keep your whole body nourished. Have a headache or achy muscles? Feeling fatigued? Before you try perking up with a cup of coffee, drink a glass of H2O.
Not sure where to start? Drink water when you first wake up in the morning to get your day going. It's also good practice to drink water before every meal. This will help control your appetite, while also assisting with digestion. And of course, drink extra water before, during and after exercising, as your body loses water content when it perspires
Your lifestyle, your hydration habits
Most of us wonder exactly how much water we should be drinking. The basic answer is that it depends: individual needs and lifestyle factors must be taken into consideration, as dietary choices, exercise routines, and overall lifestyle choices can affect how much water our bodies need to function at the optimal level. On average, take your body weight, divide by two, and drink that number of ounces per day.
Fruits + vegetables: Your hidden sources of H2O
Water is also in many plant-based foods. Don't forget that your favorite fresh fruits and vegetables are likely to contain water—a reason to feel good about your healthy snacking. Turn to tomatoes, cucumbers, red peppers and berries to give you that additional hydration kick. 
Making water an integral part of your day will keep your body feeling nourished, while also supporting your mind's focus and energy.
Printer Friendly
3 Responses
---
Also in Volume 10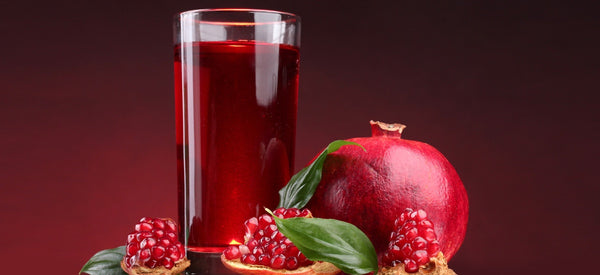 BEAUTY
Pomegranates have been known for their healing properties since the days of Ancient Greece and Rome.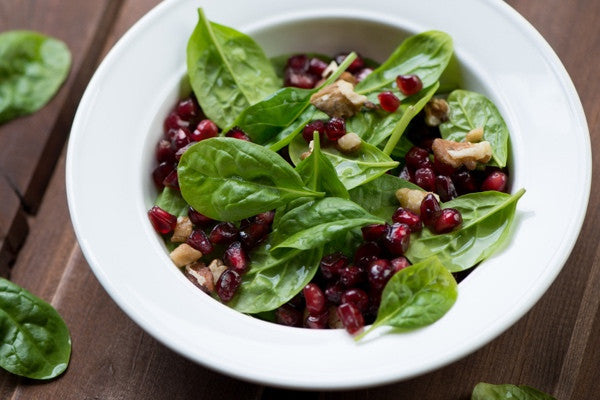 RECIPES: VEGAN SALADS
This simple and nourishing recipe will add vitamin C, iron, vitamin A, fiber, essential fatty acids and a host of powerful antioxidants (among other nutrients) to your diet.