10 BEST FOODS FOR SKIN HYDRATION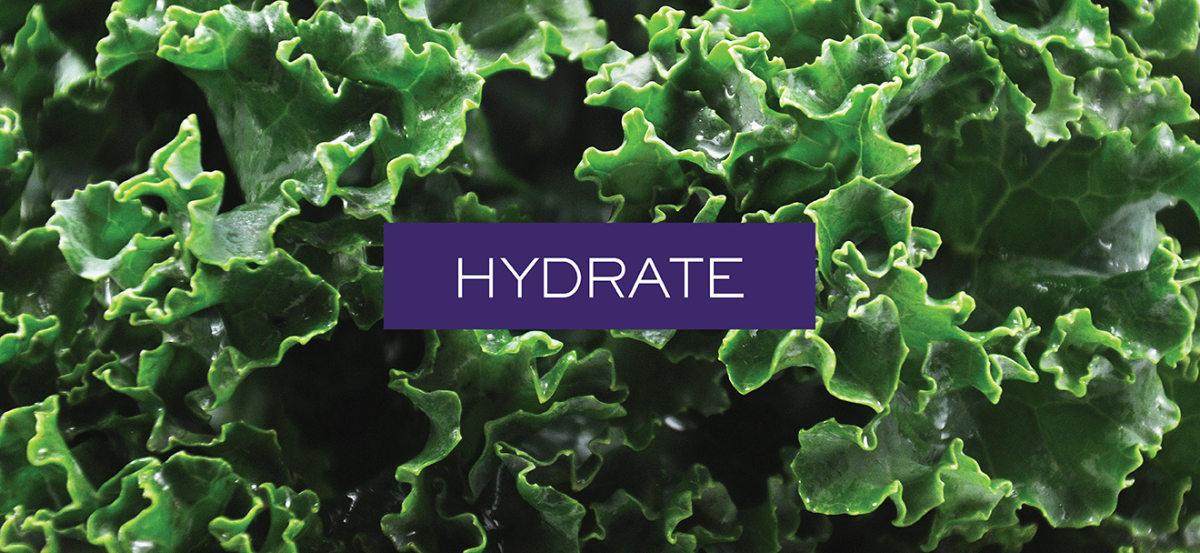 Dry skin can stem from a variety of causes, including low humidity, hot baths or showers, harsh soaps, and even certain skin conditions like psoriasis. Changes to your lifestyle habits and good quality skin care can improve dryness, but you can also hydrate your skin with food. Hydrating foods have high water content to replenish moisture within your body along with a host of other vitamins and minerals. In addition to drinking 8 to 10 glasses of water daily, try these 10 foods for skin hydration.
TOMATOES
Tomatoes are about 94 percent water, making them an incredibly hydrating food. They are a rich source of Vitamins A, C, and K as well as folate, potassium, and magnesium— all of which strengthen your body's largest organ. Tomatoes also offer antioxidant powers due to the lycopene in their skins that provide anti-aging and sun protection.
CUCUMBERS
Consisting of approximately 96 percent water, cucumbers have the highest water content of all solid foods— that's why they're a great choice to boost skin hydration levels. They also offer other benefits to your skin, such as reducing the appearance of fine lines and wrinkles by preventing the breakdown of the protein elastin.
APPLES
The high-water content— about 86%— of apples plumps up your skin cells from within, helping to relieve dryness. Apples also contain Vitamin C, a vital ingredient for the production of collagen, the protein that helps strengthen the skin's protective barrier and prevents loss of moisture. 
MELON
According to researchers, melon actually has the ability to hydrate more effectively than even water. Watermelon, for example, is 92 percent water. It's water content isn't the only factor that promotes skin hydration, though. It also contains important electrolytes like magnesium, sodium, and potassium that help balance bodily fluids.
GRAPEFRUIT
Grapefruit are high in water, Vitamin C, and antioxidants that boost skin hydration and minimize free radical damage that causes wrinkled and dull skin. Pink grapefruit also contains lycopene, which reduces inflammation and protects against sun damage— a major cause of dryness.
ICEBERG LETTUCE
Although it's often overlooked for darker greens like romaine lettuce, iceberg lettuce is a great food for skin hydration. With almost 96 percent water content, this salad green beats out others like romaine and spinach in terms of hydration. Plus, it's not empty of nutrients— it's also rich in skin-friendly vitamins like A, C, and K.
COCONUT WATER
Packed with a wide range of vitamins, minerals, and electrolytes, coconut water is a great beverage choice if you're looking for something besides regular H20. In addition to hydrating your skin from within (and leaving your complexion glowing), coconut water is a natural source of antioxidants that promote skin repair. 
CELERY
High in water and incredibly low in calories, celery hydrates, cleanses, and even prevents acne breakouts. This stalky vegetable contains a variety of nutrients that benefit skin, such as folate, potassium, and Vitamins A, B, C, and K. It also boasts antioxidant powers that fight free radicals and protect your skin from premature aging.
KALE
Dry skin is more likely to tear and become irritated, which weakens its protective abilities. The nutrient profile of kale offers natural hydration. Plus, kale is beneficial for skin cell regeneration from Vitamin A as well as strength and firmness from Vitamin C (that promotes collagen production). 
RADISHES
Consisting of about 95 percent water, radishes naturally hydrate and cool skin to help relieve and heal dryness. They also contain catechins— the same antioxidants in green tea— that protect skin from cancer and premature aging.
Printer Friendly